For those unfamiliar with America's most popular penny auction website, it's time to answer an age-old question: is DealDash legit? But first, let's get through with some introductions.
For the unaware, penny auction sites, and DealDash in particular, is a great way to find yourself deals on items both big and small. These platforms are popular because users can pay a small fee to bid on various items ranging from perfume to furniture, and even vehicles!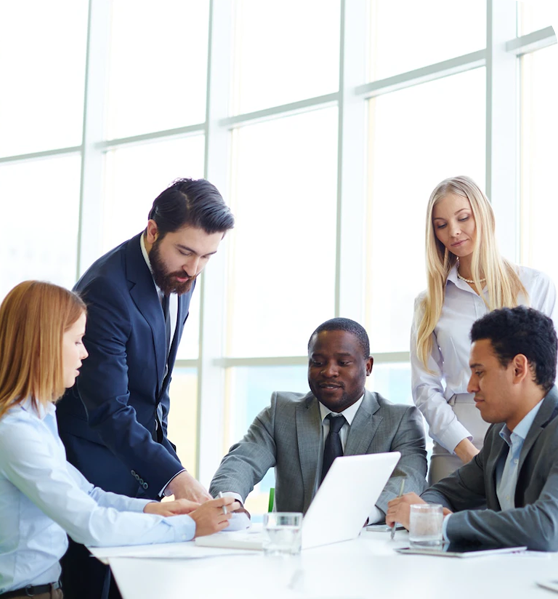 You purchase bids and can use them to place a bid on an auction. Each auction is reset by ten seconds for every additional bid. Each bid drives the price up by only $1 cent, so when time runs out, there's a good chance you'll be receiving your item for a discounted price!
DealDash is one of the most popular online platforms for bidding-fee auctions. If you happen across the bidding page, you'll see that DealDash offers a lot of legit items to bid on: artwork, designer shoes, jewelry, gift cards, and popcorn machines – these are all items you can find online.
However, with all good things there's always the question:
isn't that a little too good to be true?
DealDash can't possibly be legit if you can save more than 90% of the retail price, right?
Wrong! Let us tell you why by answering some of our most frequently asked questions to prove to you that DealDash is legit.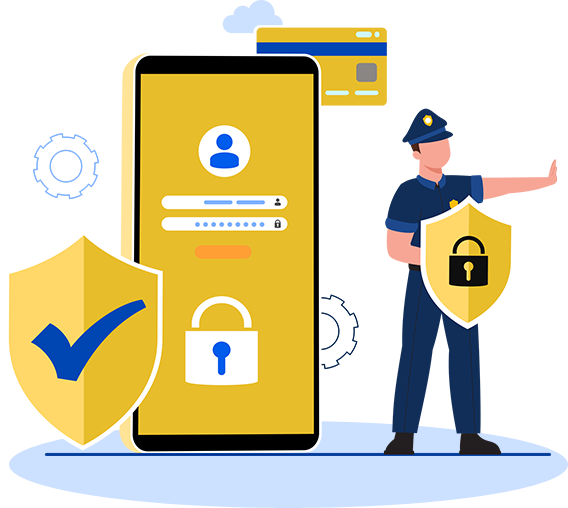 Is DealDash really safe
to use?
Unequivocally, DealDash is 100% safe and 100% legit. In fact, customer satisfaction & safety are our number one priority. DealDash has safeguards in place to mitigate risk and ensure you can bid on the products you want without concern.
Not to mention, you don't have to worry if you try DealDash for the first time & decide it isn't for you. DealDash offers you a 90-day money-back guarantee on your first bid pack purchase within 90 days. No questions asked! Now that's legit.
DealDash features secure payments, meaning all credit card, debit card, and PayPal payments are safe and secure. We utilize SSL encryption to ensure that all of the transactions are completely secure.
Why you should shop with DealDash – it's LEGIT!
DealDash is a popular online auction site that allows users to bid on a wide variety of products at deeply discounted prices. Founded in 2009, the site has become a destination for savvy shoppers who are looking for great deals on everything from electronics and appliances to jewelry and home goods.
One of the key advantages of using DealDash is that it allows users to bid on items and potentially win them at a fraction of the retail price. This can be a great way to save money on items that you would otherwise have to pay full price for at a traditional brick-and-mortar store or online retailer.
So, is DealDash legit? The short answer is yes. DealDash is a legitimate business that has been in operation for over a decade and has millions of satisfied customers. The site is transparent about its business practices and provides detailed information about how the auction process works, as well as how users can save money and win the auction.
There are a few key things to keep in mind when using DealDash to ensure that you are getting the best possible deals and avoiding any potential scams or fraudulent activity. First and foremost, it's important to do your research and familiarize yourself with the site's policies and procedures. This will help you understand how the bidding process works, how to avoid overbidding, and how to make sure you are the final bidder in an auction.
It's also important to be patient and persistent when bidding on items. While some auctions may be won quickly and easily, others may take more time and effort. By staying focused and committed to the process, you just might be the one winning the items you want and saving money in the process.
Another key advantage of using DealDash is that it offers a wide variety of products and categories to choose from. Whether you're looking for electronics, appliances, home goods, or even gift cards, there's a good chance that you'll be able to find what you're looking for on the site. This makes it a great option for both personal and gift shopping, as well as for businesses and organizations that are looking to save money on supplies and equipment.
In addition to offering great deals and a wide variety of products, DealDash also provides excellent customer service and support. The site is committed to ensuring that its users have a positive experience and provides a variety of resources and tools to help them succeed. From detailed tutorials and guides to 24/7 customer support, DealDash is dedicated to helping its users save money and win auctions.
If you're looking for a great way to save money on a wide variety of products, DealDash is definitely worth checking out. Not only is DealDash a legit and trustworthy site, but it also offers a fun and engaging way to shop and potentially win big on your favorite items. So why not give it a try and see how much money you can save?
How do we know DealDash
is really legit?
DealDash is legit! Through our online auction platform, we help customers save 90% or more on a variety of products that they want. How do we manage that? It's simple really: DealDash helps companies liquidate their assets and move surplus stock by purchasing their items and offering them to our customers at a fraction of the cost. By having a nominal bidding fee, DealDash is able to keep our prices low and the savings in the top tier.
After all, you pay to play and have the opportunity to win awesome items at discounted prices. Having said that, we acknowledge that you won't win every single time – DealDash keeps it real with you. However, there is always a chance for you to walk away with what you want. If you happen to lose out on an auction, but there's a product that you REALLY want, you can buy it for DealDash's Buy It Now price displayed on the site. What's even better is that if you buy an item from an auction you didn't win, you get all of the bids you spent back and they're returned straight to your account. That way you can use them to bid on other auctions.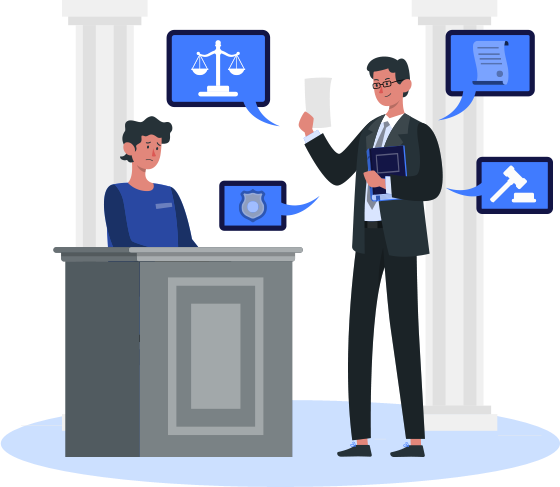 DealDash is legit for making sure you never leave empty-handed. Did we mention shipping is free?
But how can DealDash afford these savings?
It might seem like DealDash would want to keep this secret close to our chest, but our secret is actually not best kept: we have incredible partnership with our suppliers! We utilize these relationships to keep our auction prices as low as possible and allow our customers to reap the benefits. So, is DealDash legit? So far, so good.
DealDash also connects with overstocked warehouses from across the country which provides us with exclusive access to overstocked warehouses filled with products and brands our customers love.
DealDash also looks out for underexposed designers and producers around the world and allows them to showcase their talents, giving them well-deserved exposure and bringing their products into the US market.
Ok, but how much does it cost to join DealDash?
Other than paying for bids, it doesn't cost a penny (get it?) to register with DealDash. There are no hidden fees for DealDash's services. You only pay for bids or pay to buy a product outright from an auction. That's right, DealDash is legit!
Still don't believe us? How about we hear from some of our customers?
DealDash is available on multiple third-party platforms where you can find thousands of reviews from real customers. Why don't we take a look-see at what some of our ealDashers have to say about us?
Kathleen:
"I have been bidding on DealDash for over a year now. I have won some, and lost some, but am happy overall. The last auction I won was for a Moissanite gemstone to replace one in a vintage ring. Great deal! Mostly I play around on DealDash for fun, but I've won outside lights, pots, pans, sheets, etc. so it's fun to get packages. And if you win something you don't really want, you can exchange the item for more bids and have more fun."
Mary:
I've been on Deal Dash on and off for 10 years, and always go back for more. Super fun and you can get amazing deals.
Marco:
"I have always been skeptical of DealDash. After all, an item that costs a few hundred dollars simply can't be sold for $3 without some sort of disappointing catch. I am happy to be wrong. Deal Dash is really a name-brand discount auction house, but So much more. Bidding is fun, not stressful."
Tip for consumers:
Be patient and watch for bidding patterns.
Products used:
Towels, Utensil set, cake cutter, headphones, gift cards…
Let's revisit this question: Is DealDash legit? Naturally, we certainly think so, but we invite you to give the site a try for yourself! It's free to sign up and remember, you got a money-back guarantee if you decide it isn't for you.
Frequently Asked Questions about DealDash
DealDash FAQ
Are you curious about how DealDash works and whether or not it's legit? Today, we're going to ask some of the most important questions, so you can decide whether DealDash is really legit.
Is DealDash Safe to Use?
DealDash's main priorities are customer satisfaction and safety, so we are confident in saying that we are 100% safe to use. DealDash has multiple safeguards in place in order to minimize risk to ensure you can bid without having to worry about your sensitive information. Also, if you decide to try out DealDash and figure it isn't for you, we offer a 90-day money-back guarantee on your first bid pack, no questions asked. We also offer secure payments for credit, debit, and PayPal.
We get it: DealDash's deals seem far too good to be true
And while that may be the case, DealDash is able to offer such amazing deals by developing strong relationships with our suppliers, producers, and our customers. In fact, you could say that these relationships are our secret to offering the best savings possible. This allows us to keep the winning auction prices as low as we can and pass that value on to our customers.
OK… but what about hidden fees?
No hidden fees here! DealDash is completely free to sign up for, all you pay for are your bid packs to participate in auctions. DealDash also offers you the ability to purchase items directly from the website if you don't win.
If the deals are this good, where are you getting the products?
There's a simple answer to that: we get our products from just about everywhere! DealDash works directly with major retailers, brands, and distributors to source the best possible products and keep our selection fresh. And yes, all of our products are brand new and come in their original packaging. Well, except for vehicles, we don't have boxes big enough to fit those.
What happens when I win an auction?
Well, you can start by celebrating! Next, you purchase the product by paying the Winning Auction Price, including any sales tax, and we go ahead and ship your item to you absolutely free. However, you do have the option to trade an item for extra bids that can be used toward future auctions, but that's entirely up to you.
Speaking of which, when will my order be shipped?
We ship your item to you as soon as possible. We ship your winning product at the earliest possible opportunity, and we typically ship within 2-5 business days after we receive your order. This may vary depending on the supplier of the item. Once your order has successfully shipped, total delivery time can take up to five to ten business days. Depending upon the information we get from our supplier, tracking information should be available under the My Orders tab in the Dashboard.
Where do you ship?
We ship to the Contiguous US and the majority of provinces and territories in Canada.
Where in Canada do you ship?
We ship to the following provinces and territories in Canada: Alberta, British Columbia, Manitoba, New Brunswick, Newfoundland and Labrador, Northwest Territories, Nova Scotia, Nunavut, Ontario, Prince Edward Island, Saskatchewan, and the Yukon.
Is there a way for me to win free bids?
If you thought our regular deals were good, wait until you hear this! We offer free bids to reward our users and thank them for being a member of DealDash. You can earn some bids easily with some of the following options:
Achieve bidder levels: Level up your bidder level with the "Time as Highest Bidder" to get a bid bonus.